Master Control for a Streamlined Workflow
Proven Job Management is the software to assist in navigating every job to successful completion. Designed to oversee production from the very start with job entry, budgeting, dispatch and scheduling, to view the big picture with resource planning, incentives, and commissions. This is the software to keep your business on track.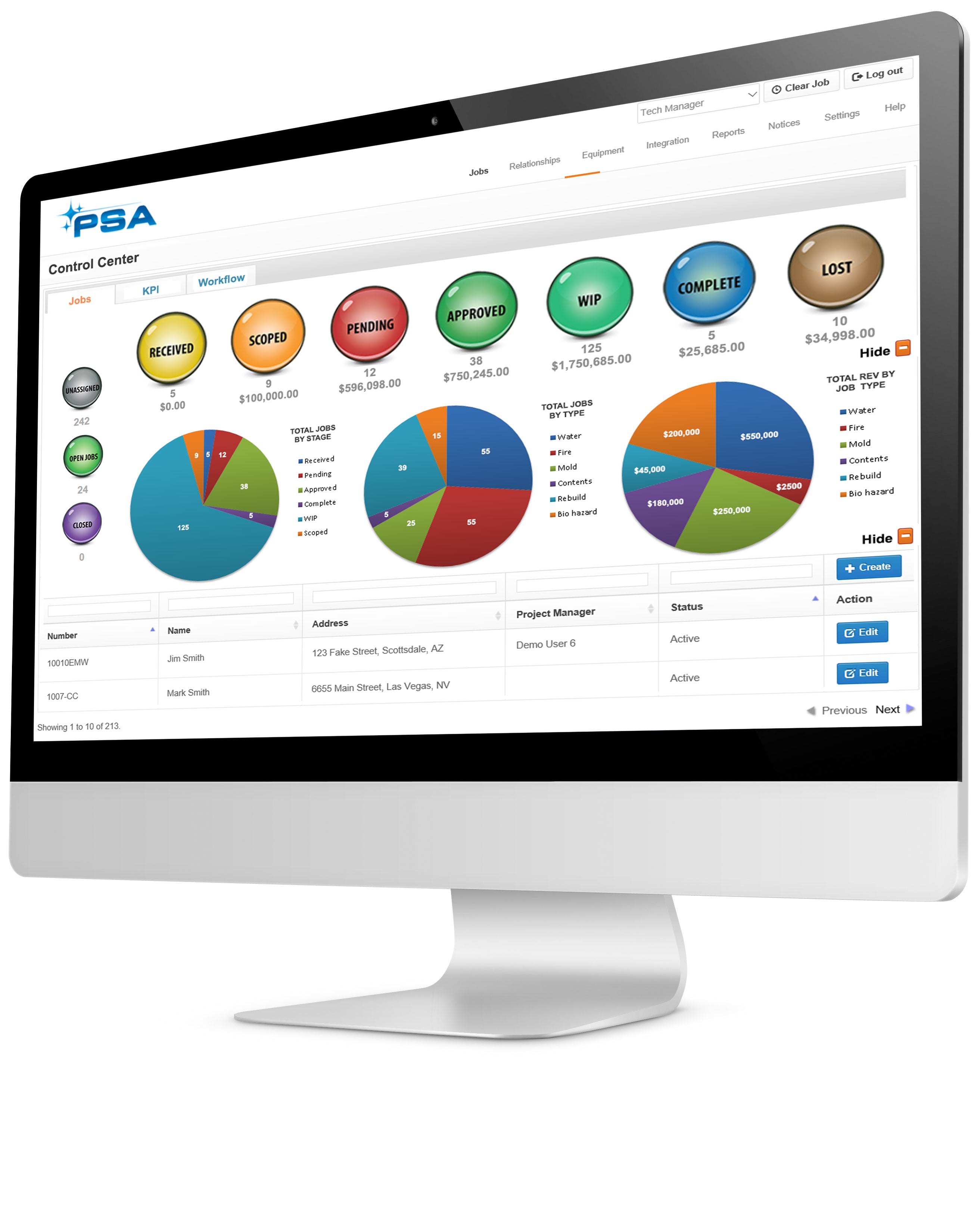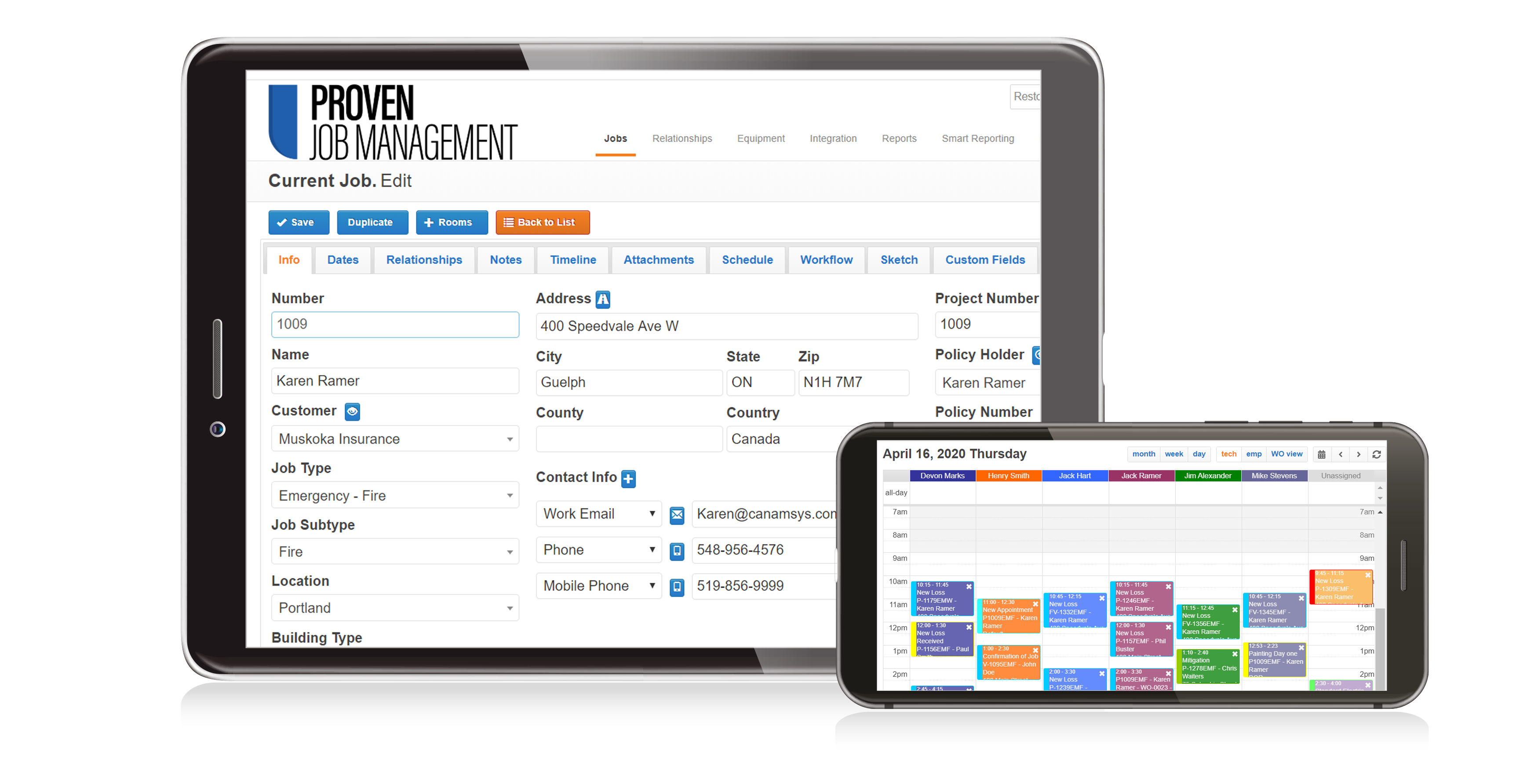 Job Intake
Dispatch & Scheduling
Project Timelines
Work Orders & Budgets
Incentive Tracking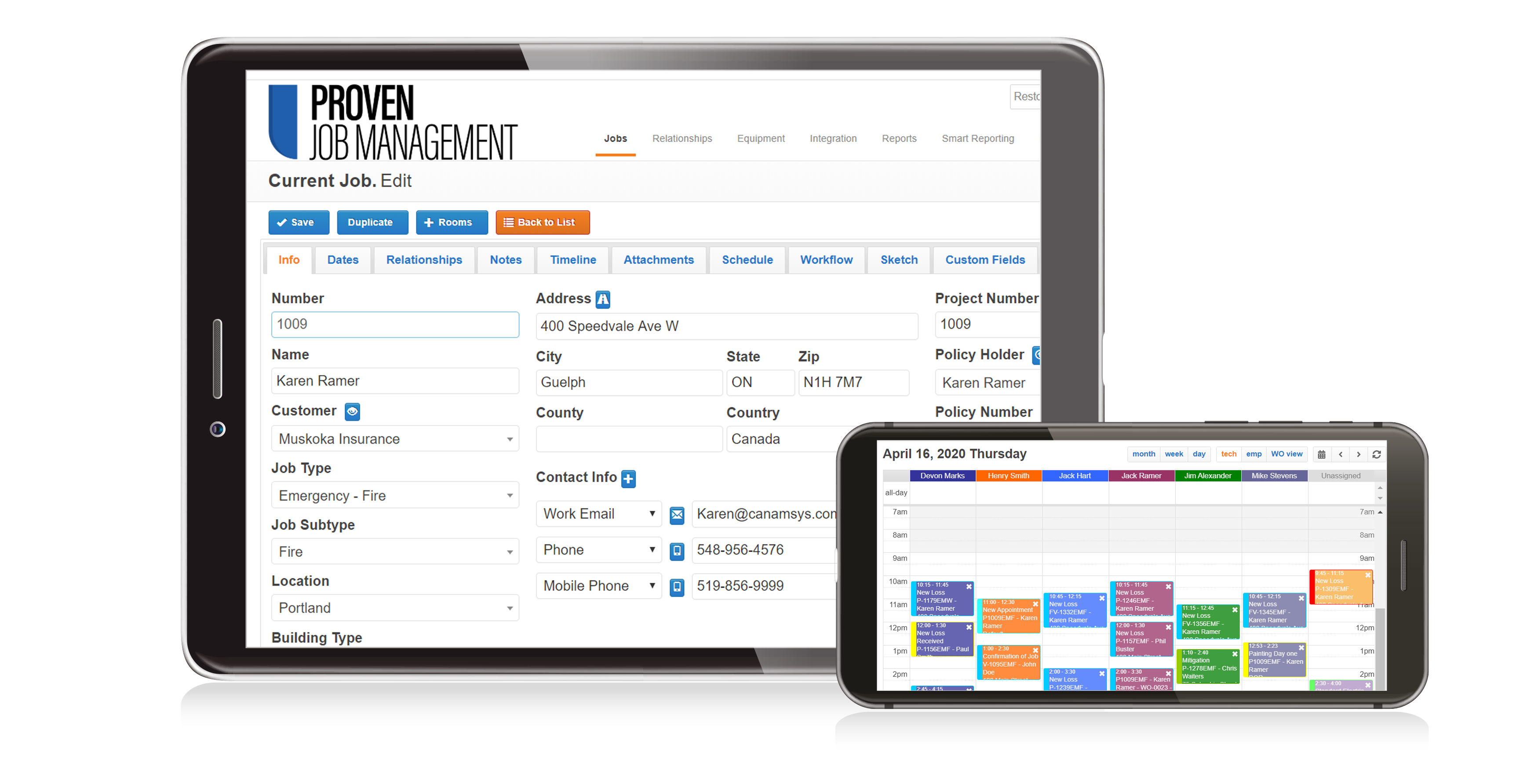 Real-Time Job Costs
Track Workflow
Track Compliance
Track Materials
Customer Portal
A&I has made major advancements since implementing the PSA platform in the areas of job management and increased gross margins. The software requires/forces the project managers and estimators to monitor job data daily and weekly, providing them with the right tools to make proactive decisions vs. reactive decisions. A&I is in a better position to grow in the future as a result of using PSA.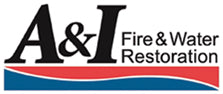 Quick Job Entry
Create jobs in 30 seconds or less.
Dispatch & Scheduling
Dispatch new jobs to the nearest available tech. Manage job priorities and workflow tasks.
Workflow & Compliance Alerts
Maintain program compliance while tracking response times, margins, and profits broken down by individual jobs.
Resource Planning & GANTT Charts
Build company-wide web calendars and production timelines; integrate into your personal calendar with reminders.
Scope of Work
Define scope sheets to setup initial loss information.
Real-Time Job Costing
Track your job costs in real time, from materials to labor, sub-trade expenses, and equipment fees.
Work Orders & Budgeting
Import estimates and track real-time job costs and work-in-process.
Integrations

Sync assignments and import estimates, 3D sketches and psychometrics.

Link 3D sketches to the job folder and review details without changing software.
Request A Demo
Find out how Proven Job Management can help your team become more productive and accountable.
Request A Demo