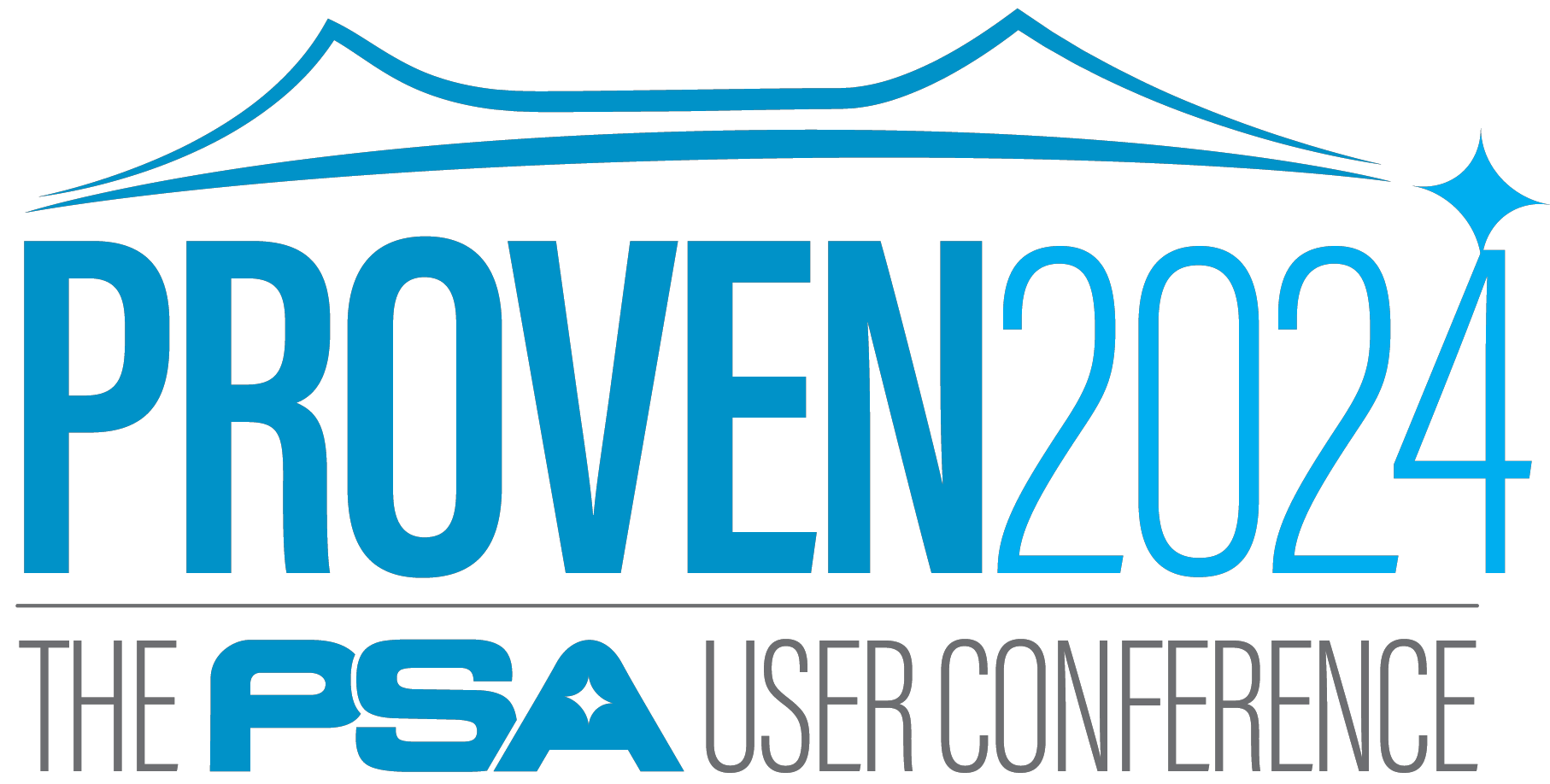 Hyatt Regency Dallas Apr 10-12, 2024
We are excited to announce our next PSA User Conference to be held at the Hyatt Regency Dallas in Texas. For PSA users who have never attended a user conference before, this 2-day event provides education, networking, vendor expo etc. This annual user conference showcases all the new releases, product updates, and additional services. To secure your spot, register now and submit payment to receive additional details on the conference.
Register now
Welcome to the 23rd Annual PSA User Conference
Spanning two days of workshops, educational breakouts, new releases, guest speakers, training, and user group workshops, we will be offering a different format from previous years. Scroll down to find out more what to expect at the 23rd Annual PSA User Conference
Educational Workshops
Learn what's new with Proven Software Applications, choosing from 1 of 4 different tracks covering Production, Field Operations, Sales & Marketing, and Accounting. Learn about best practices, new features, and product launches as well as how your team can take better advantage of PSA tools. Meet with PSA Training and Support staff to ask questions, get hands on with test lab experiences and more.
Vendor Breakouts
Learn what's new with PSA's integrated software and service partners from mitigation tools to consulting services. Learn about existing integrated platforms and how they can help your restoration business as well as new industry strategies and platforms that can take your business to the next level. Industry experts and guest speakers provide insight into the future of Property Restoration, discuss hot topics, and showcase a wide variety of new technologies.
Networking Opportunities
Network with PSA users across North America with a wide range of expertise from Owners, Accountants, Controllers to Consultants. Speak with Contractors from different states or provinces along with industry experts and PSA staff alike. Provide insight and understand how others are solving some of the toughest industry related issues and concerns. Share ideas and meet with other like-minded individuals looking to maximize their usage of PSA.
User group & roundtable event
The conference provides a unique opportunity to share ideas, feedback, and software requirements with a broader audience to better understand the tools that are needed to properly service this industry. These discussion and feedback groups provide development direction to our team that help drive the future vision of PSA. Be part of the discussion to ensure PSA provides the tools of what you need to succeed.
Room Reservation
Hyatt Regency Dallas
300 Reunion Boulevard, Dallas, Texas, United States 75207
Book your stay now
Proven 2024 Agenda
Stay tuned for more Information as we announce the different presentations and breakouts for our conference. We look forward to meeting you in the PSA User Conference! For more information, please contact our sales team sale@canamsys.com or via phone 877-712-2626 X3
Proven 2024: PSA User Conference Information
Once registered, information will be sent to each registered user.